Wednesday, September 18, 2013
12 x 6 wood.Painted and stamped background.Textured paper with a stamp cutout image.
Alice Down The Rabbit Hole, a photo by Gennie59 on Flickr.
12" x 6" canvas.Painted background,glass glitter and finished with Triple Thick Glaze by Deco-Art.
Paper Flower, a photo by Gennie59 on Flickr.
Used an old storybook to make all the petals,sprayed with dylusion sprays,added white paint splatters,white lace and a butterfly.
Tuesday, September 10, 2013
Via Flickr:
I made these bracelets from rolling paper into beads.I used papers I purchased from Passion for Paper Beads on Etsy.
Easy & Fun!
Monday, August 26, 2013
Mixed Media Collage with lots of texture.Prima Flowers and Prima resin angels.
Steam Punk, a photo by Gennie59 on Flickr.
Mixed Media Collage using Tim Holtz papers,lots of steam punk items added.
About Me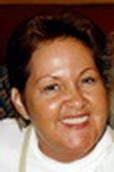 PA, United States
When I Grow Up I Wanna Be Just like Me.
View my complete profile